Top 5 Aquasana Water Filter Review: Filters Will Save You Money!
Today we are going to talk about the Top 5 Aquasana Water Filter Review. Water is very important in our lives. It is needed for drinking, washing, bathing, cooking, and whatnot.
But all of us know that these things should be done with clean, safe water, and not just any water. This is where water filters come into the picture. They are needed to make sure that the water we drink and use is clean and free from any sorts of contaminants.
Amongst the hundreds of brands of filters in the market, Aquasana water filters are quite popular. Read our article about the top Aquasana water filter reviews if you are not sure as to why that is to know more. We have also included a buying guide for you.
Top 5 Picks for Aquasana Water Filter Review
Our detailed review of the top 5 Aquasana filters we have chosen for you is here. We have also listed the pros and cons here so that you can weigh them against each other and better understand which model would be best suited to you.
1. Aquasana OptimH2O Whole House Water Filtration System
This Aquasana product is one of the best whole house filtration systems out there, and for a good reason. This filter is well known for removing 99% of lead, chlorine, fluorides, pesticides, and any traces of hard metals and contaminants from the water. It proves you with safe, clean water that is good to taste, throughout your home.
The thing that sets this filter apart from other products in the market is that it uses dense carbon block media, while others use granular ones. This helps it to remove all unwanted elements from the water and ensures the peace of the mind of the customers. It is also quite easy to install, so there is no problem associated with that.
One of the best things about this filter is its hassle-free replacement process. While other filters may need to be replaced by a professional once, they reach their full capacity; there is no such problem with this one. It has a single tank and a snap and ring system, which allows it to be easily replaced by anyone.
Another wonderful feature of this product is the LED light indicator that comes with it. This filter has a capacity of 100000 gallons. Once that capacity has been reached, you will need to replace it. The good thing is that you do not have to guess when to replace the filter.
Instead, The LED will turn from green to yellow to red, and you will know that it is replacement time.
Pros & Cons of Aquasana OptimH2O Whole House Water Filtration System
Pros
Removes chlorine, lead, fluoride, and other contaminants
Equipped with thick carbon block filters
Easy installation process
Replacement is hassle-free
The flow rate LED monitor indicates when the filter needs to be replaced
Cons
A little bit on the expensive side
2. Aquasana Rhino Whole House Water Filtration System
This water filtration system has a 500,000-gallon capacity and is designed to provide you with clean, safe water at every point of the house. Unlike using a traditional filter or under-the-sink filtration system, this product helps you to get water that is completely safe for drinking everywhere in your house.
Also, this model comes with a 4-stage filtration system, which effectively removes 97% of chlorine from the water. This is a great thing for the body and hair while showering.
Besides chlorine, this also removes traces of hard metals like lead, chromium, mercury, organic materials like pesticides and herbicides, and industrial-grade solvents. One of the best things about this product is how easy it is to maintain.
Unlike a lot of whole-house filtration systems, this product does not need any back flushing. So there does not need to be any mandatory cleaning of the system at all. The only thing you will need to do when the unit reaches its full capacity is to replace it, which is quite easy, as well.
Equipped with SimplySoft Water softener, this product conditions the water to be soft, resulting in better water for all appliances, fabrics, and skin and hair. Another good thing about this water conditioning is that there is no electricity required for it. Overall, the system does not produce any wastewater either, which is great.
Pros & Cons of Aquasana Rhino Whole House Water Filtration System
Pros
Clean water at every point
The 4-stage filtration system removes 97% of chlorine
Easy maintenance
Equipped with SimplySoft water softener
Does not require electricity
Does not produce wastewater
Cons
Has to be installed by a professional
3. Aquasana EQ-300 Whole House Water Filtration System
The Aquasana EQ 300 water filtration system is a wonderful choice for filtering water throughout your house. It works in such a way that you will have clean, safe water flowing from every tap of your house – for drinking, bathing, washing, cooking – everything. As a result, this definitely does make your work a lot easier.
Equipped with a 3-stage filtration system, this filter effectively removes sediments, and all traces of hard metals like lead iron, mercury, chromium, and 97% chlorine from the water. It has a three-year life span, so it is recommended that you change the main unit every three years to get the most out of this product.
One of the best things about this model is that it requires little to no maintenance. It does not need any electricity or salt to do its work, nor does the system need to be cleaned every few months.
Therefore, it is a huge relief. The only thing that you need to do is to replace the filter, which is quite easy if you go through the instructions provided in the manual. Although it is designed to improve the water quality of your house, this filter can also make a huge difference in the air quality.
This is mainly because the water has fewer chemicals in it now, causing small amounts of it to evaporate in the water and ruin the air quality. Therefore, as you can see, this filter has a very good impact on the environment.
Pros & Cons of Aquasana EQ-300 Whole House Water Filtration System
Pros
Provides clean water throughout the house
The three-stage water filtration system
Three-year life span
Easy to maintain
Hassle-free replacement process
Improves air quality
Cons
A little bit on the expensive side
4. Aquasana 10-Year, 1,000,000 Gallon Whole House Water Filter
The Aquasana EQ-1000 Whole House Filter unit lessons 97% of chlorine from the municipal water supply.
The system has three filtration systems to reduce contaminants. There is a form of the municipal water supply. Here is a 5-micron pre-filter to remove dust, microscopic particles, and rust.
It has a copper-zinc oxidation media in the blend, to remove chlorine and maintain the balance of PH.
The last tank holds activated carbon to reduce chlorine and some other contaminants. So enjoy odor-free and great-tasting water from the shower or tap at your home.
In the unit, there is a pre-filter, main filter unit, shut-off valve, installation kit, and all the needed hard wires.
The EQ does not require any salt.
It also does not require electricity or back-flushing. The filtration tank lasts for over ten years or 1,000000 gallons. The filter has 90 days limited guarantee or ten years warranty.
Features of Aquasana 10-Year, 1,000,000 Gallon Whole House Water Filter
Aquasana Rhino has got NSF standards by eliminating 97% of chlorine for up to 1,000,000 gallons
Does not need salt, electricity, or backflushing
It holds activated carbon, copper-zinc KDF, pre-filter, post-filter, and brass fittings
Filtering can reduce the chemicals in your home and develops water which vaporizes into shower steam
The taste of water is good, and it is healthy for users.
5. Aquasana 6-Year, 600,000 Gallon Whole House Water Filter
The EQ-600 carries three filtration stages to optimize pollution reduction: a 5-micron pre-filter to eliminate dirt, rust, and microscopic particles; a tank carrying a mix of copper-zinc oxidation media as well as crushed mineral stone to lessen chlorine as well as balance the pH.
Moreover, an ultimate contains a top-grade activated carbon to lessen or reduce chlorine and other pollutants. Enjoy odor-free and great-tasting filtered water from the shower or each tap of your home.
The Aquasana EQ-600 Rhino, water filter system, has got NSF certificate having standard 42. The unit appears with the main pre-filter, filter unit, shut-off valve, installation kit, and the necessary hardware.
Features of Aquasana 6-Year, 600,000 Gallon Whole House Water Filter
Does not need drainage, electricity, and backflushing and may not create wastewater
Having copper-zinc, pre-filter, and carbon filtration stages along with standard fittings
A filtration system improves the quality of water by lessening chemicals that vaporize in shower steam
Healthy and great-tasting water for the whole family
Aquasana Rhino EQ-600 has got NSF certificate and 97 percent of chlorine for about 600,000 gallons
What to Look for Before Buying
Although all Aquasana water filtration system models have some similar basic qualities, there are quite a few differences among them. Therefore, you should consider the following aspects before buying one –
Water Quality
To decide on which water filter to buy, you first need to have proper knowledge about the water quality of the area you are residing in.
If the water is known to be very hard and full of contaminants, you may decide to proceed with a filtration system that has at least 5 filtration stages.
Otherwise, if the water seems to be of relatively better quality, you can choose one that has 3 to 4 filtration stages. Just make sure they remove the things that are unwanted by all means.
Filter Size
One of the most important things that you need to think about is, what size would be appropriate for your home for a filter?
If it is too large and there is a possibility that you might have to carry it around, then that could pose a problem. And choosing a small filter might not provide the amount of water you need around your home, leading you to have to replace the filter quite frequently. Therefore, look for one whose size matches your needs.
Lifespan
The lifespan of the filter is a very important aspect when you are buying one. It basically indicates the time, at the end of which you need to replace it.
You should always choose a filter that has a large span, like 6 to 10 years, so that you do not have to go through the hassle of replacing it every few years.
Although the process of replacing these products is not too complicated, who likes doing some extra work when there are better alternatives in the market that has the work done for you?
Budget
Always decide on a budget before deciding on the model you are going to buy. This way, you will have a better understanding of what features you truly need, and what are unnecessary. It will help you to get the product that is best suited to your needs.
The Different Types Of Aquasana Whole House Water Filter
Many manufacturers are selling water filters to reduce sediment. The sediments are made of minerals can store in the washing machine and dishwasher.
They reduce the flow of water and reduce the pressure of faucets. So you can think filters are like water softeners.
Though some softeners have filters, they are not so essential. The function of a softener is to remove minerals.
But they are some special types of minerals that inhibit the use of soaps or may create limescale. Various filters remove different kinds of contaminants, but it depends on the type of filters.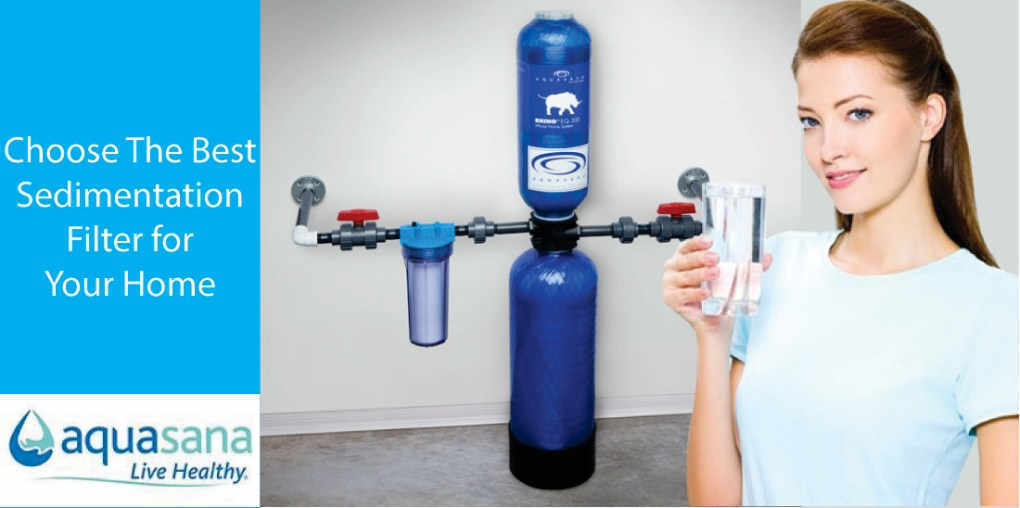 Carbon Absorption. The carbon absorption filter is the most common filter in the market. You can use this filter with the other filters.
There are many types of carbon filters on the market, some are used as activated charcoal, some are used as compacted bricks of carbons and some others have closer to loose gravel.
The main thing is the same but the difference in on the types. The contaminant is in different sizes are they are caught in the filters.
You need to change the filter on a regular basis way. Carbon filters are the best filters to absorb unpleasant smells and flavors. Besides, it removes most microorganisms. It fails to filter chemicals in heavy metals.
Microporous Basic Filtration. Its function looks like the function of carbon absorption. Water goes through the filter and particles are very big to pass the microporous membrane.
Microporous holds various kinds of contaminants which carbon absorption. It needs to change regularly like the carbon absorption.
Reverse Osmosis. Osmosis is the way to separate two liquids by a porous membrane to reach equilibrium. The sound is more complicated than it is.
Reverse Osmosis uses water pressure to push water to the reverse. On one side there are dissolved ends on one side and on the other side, there is clean water.
The upshot is dirty water called brine needs to be removed from the filter or dealt with. This is the best and most efficient method to remove the contaminant from water. The process is slowest but needs a storage tank.
3 Mistakes To Avoid Of A Whole House Water Filter
If you do not have excellent plumbing skills, a whole house water filtration system needs an expert to set up. It demands extra costs and lots of pre-planning.
They are very expensive if you compare them with other water filtration systems in the market named as under sink filters, tops for tap or faucets and water filter jugs, and so on.
Be careful at the time of choosing a water filtration system. Try to know how many contaminants the filter can remove water. The whole house water filters cannot filter many pollutants like under sink filters or the countertop sink filters. Before buying the filtration system, check and double-check the filtration system.
Home Water Filter Basics
The entrance to your home is the best place to install the whole water. In many municipalities, a pipe to the basement supplies the house. Some take up water from the well and have a connection with the pump.
A water filter means a filter that removes all the contaminants from water. The water becomes fresh and contaminant free. They will add to the plumber or DIYer if you buy an expensive filter.
When you buy a less expensive filter and set them on your water line, you will get the same result at less cost. Add more filters, there are more possibilities to go wrong and more chances for the joint to fail.
Water filtration means the stages of several filters all plumbed in line. The water flows through the filters and holds more contaminants.
The benefit of water filters is that it filters all the contaminants from water and makes the water risk-free and drinkable. In the filtration, system water goes through several stages.
What is Sediment Filtration?
The function of the sediment filters is to eliminate suspended solids. They are also known as turbidity, sediment, or particulate.
The function of a sediment filter is also like a net that catches dirt particles from the flow of the water in the system
A sediment filter needs to add to the point from where water comes to your home. In the filter, there are a natural media.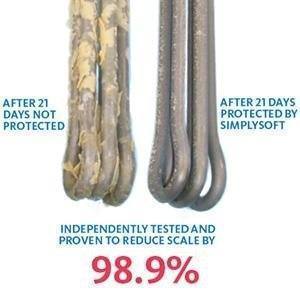 In this filter, unwanted particles are held in a trapped way. The filter leaves the sediment behind. So the water you get is free from particles.
Filters are common in most houses. But the fact is that the functions are limited. Sediment is trapped in the bed of the natural media is removed from it.
In the water, you will still get heavy metals, pathogen elements, and volatile organic compounds.
In fact, sediment filters do a great function to remove unwanted particles from water. This water is safe to drink. You will get very fresh water and clean water with the help of sediment filters.
Sediment filters are a usually available thing in a house no doubt. But they have very limited functions.
How do sediment filters work?
Particulate filters or sediments are removed particles or dirt from water. If you use a pre-filter, it will make the life of the water purifier long. It helps to clog the unwanted media with water for a long time.
The sediment filters are made from pleated film, wound string, or rigid foam (Polyspun). They are used under the sink. The lifespan of a filter depends on the rubbish of water. The lifespan is six to 12 on average.
Top 5 Aquasana Water Filter Review video:
Watch Aquasana Whole House Water Filtration Installation
Aquasana Water Filter Review FAQs
Here we have some of the most commonly asked queries regarding Aquasana water filters:
1. Why is a whole-house water filtration system needed?
Adopting a whole-house water filtration system has quite a few advantages. First of all, all your taps are going to supply you with water that is safe, clean from germs, and of drinking quality.
Since water will be free from chlorine and hard metals, your skin and hair quality will drastically improve, appliances will be dullness-free, and soap will lather more, making tasks seem way easier than they were before. Even the air quality will improve due to toxic chemicals not being in the air anymore.
2. Are Aquasana water filters good?
Aquasana water filters are very popular, and it gets the job done properly through their effective filtration system. They are amazing at removing chlorine, lead, mercury, carcinogens, pesticides, herbicides, industrial solvents, and so on from the water. Thereby, they provide you with water that is completely safe and clean.
3. How often should these filters be changed?
Each filter needs to be changed according to its capacity. If a filter's capacity is 100000 gallons, it needs to be replaced after filtering the 100000th gallon.
Since it is impossible to properly calculate by hand how many gallons of water you have put in the filter, you can invest in one that has an LED monitor, which will indicate when the filter needs to be replaced. Knowing the lifespan of the product helps too.
4. Do Aquasana filters remove healthy minerals from the water?
Some water filters remove all good minerals completely from the water along with contaminants. But Aquasana does a great job at retaining calcium, magnesium, etc. in the water so that you can have a healthy intake of nutrients with every sip.
5. How long do Aquasana water filters last?
This depends on the lifespan of the product. Once its lifespan is finished, you need to replace it.
Final Words of Recommendation
If you previously had no idea about Aquasana water filters and what is so special about them, hopefully, you do now. This detailed review goes about the pros and cons of every single product and also helps you consider the things you need to look for in an Aquasana filter system, so hopefully, it has left you better informed.
Amongst the three products we have reviewed, our recommendation to you would be the Aquasana Rhino Whole House Water Filtration System. This product has a 500000-gallon capacity, which means it will last for around 5 years.
Not only that, but it also comes equipped with the SimplySoft water conditioning system, which helps to soften your water and gives numerous advantages like better lathering and shine.
Therefore, we would recommend you to buy this filter, and while you are at it, read our Aquasana water filter reviews again to go over the things you should consider.
Sources:
Sarah J. Gregory
352 Hershell Hollow Road
Anaheim, CA 92805