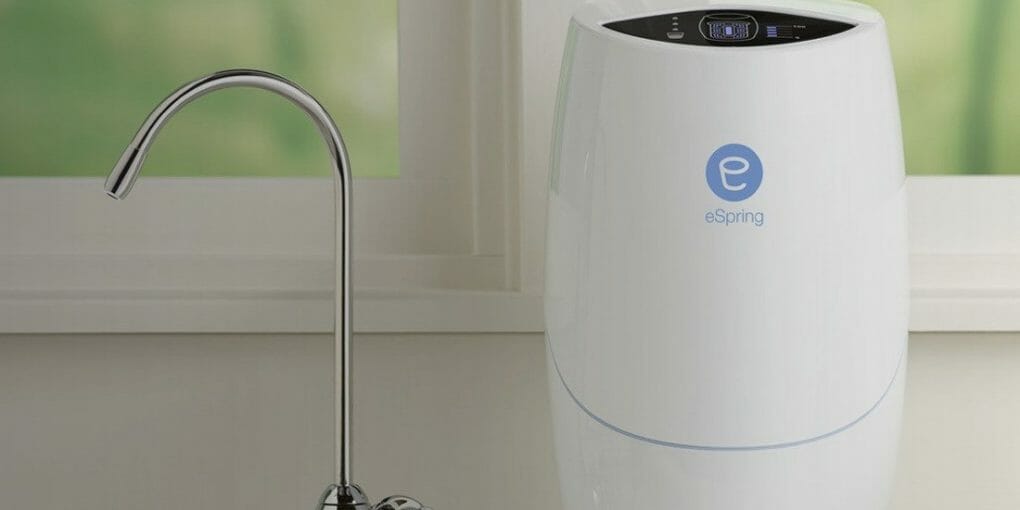 Top 4 eSpring Reviews with Replacement Cartridge
Only someone who lives in an area where water isn't that clean knows the value of a good water purifier. I mean, if you aren't able to drink a clean glass of water, what can be more miserable than that?
Therefore, it's an absolute necessity for folks struggling with impure water to buy a quality water purifier.
Now, we are here to review a few products made by a renowned brand. In this review, you are going to know both the good and bad stuff about these top-products on the market. Once you are done with our eSpring reviews, you can make an informed buying decision easily.
eSpring Reviews with Replacement Cartridge
Check out the units we are eager to talk about. All of these have some great benefits to offer.
1. eSpring Water Purifier Below Counter Unit with Auxiliary Faucet Kit
This product that we are reviewing comes from a brand with a good reputation. The Amway eSpring water filter has three distinct qualities that set it apart from other units. These are technology, value, and most importantly, certification.
Let's start with the certification first. See, a user will have a hard time differentiating between cups of pure water from the ones with less pure water. That's because we are dealing with microscopic stuff over here. Therefore, it's important to know what the people of authority say about the purifier.
Now, this model over here is certified by NSF and Water Quality Association. We are talking about leading authorities over here. So, you are assured that this device will do the job of purifying water, alright. Moreover, it comes with a UV light that will destroy pathogens like nothing else.
Manufacturers claim that the unit should fight off over 140 waterborne pathogens. That should be brilliant. Lastly, the unit comes with remarkable value. The cartridge will serve the purpose for one year. That means you can have about 9,000-10,000 bottles of water before it lets you down.
What's also cool is that it doesn't require any special tool for changing the cartridge. It comes with anAmway water filter faucet. So, if you've had enough with the bitter taste and unpleasant smell of the water, it's time you tried this excellent purifier.
Pros & Cons of eSpring Water Purifier Below Counter Unit with Auxiliary Faucet Kit
How to change Amway eSpring water filter Cartridge at home
eSpring Reviews FAQs
Below are some of the most commonly asked queries regarding eSpring filters:
1. How much water will be purified by the eSpring purifier before changing the cartridge?
It's about 1320 gallons of water, which is about 10,000 bottles. So, if you have a family of about five members, then you can use the cartridge for 1 year.
2. How many pathogens will the eSpring purifier remove?
It removes over 140 pathogens that make the water bad in smell and taste. The carbon-block technology, along with the UV light, sees the job done.
3. Will there be any minerals left in the water?
Yes, the products we've reviewed will leave magnesium and calcium among the minerals in the water. This way, the nutritional value remains good.
4. How much will an eSpring purifier cost me every year?
From the second year of using your water purifier, you will have to spend 15 cents for each gallon.
5. What type of filter does an eSpring water purifier have?
The filters in these units are UV ones. This type of filter does a good job of removing pathogens and making the water smell and taste pleasant.
Final Words of Recommendation
We tried to keep our eSpring reviews as informative as we could. Now it's your turn to be smart in choosing the right product.
And if you aren't sure about it, I would recommend the eSpring Water Purifier Below Counter Unit with Auxiliary Faucet Kit for you. For, it is certified by recognized associations.
Jump to the Right eSpring Reviews